Zion Mechanical is a 24 hour fully insured HVAC-R company.
We offer installation and technical services for both commercial and residential customers throughout Maine and New Hampshire.
Backed by 20+ years of HVAC-R expertise Zion Mechanical will get the job done in the least time and most cost effective manner possible.
Our services that we provide but are not limited to:
Heating
Air Conditioning
Environmental Controls
Plumbing
Green Solutions
Preventative Maintenance
and more
Contact us today via email at zion@zionmechanical.com or call us at (207)651-3380 to set up a service call, inquire about or services or receive a work estimate.
We look forward to serving you!

Zion Mechanical is a qualified partner of: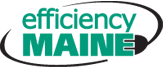 Over 20 years of HVAC and related services!